Virgin Bhaskar Season 2: Presenting the True Recipe of Love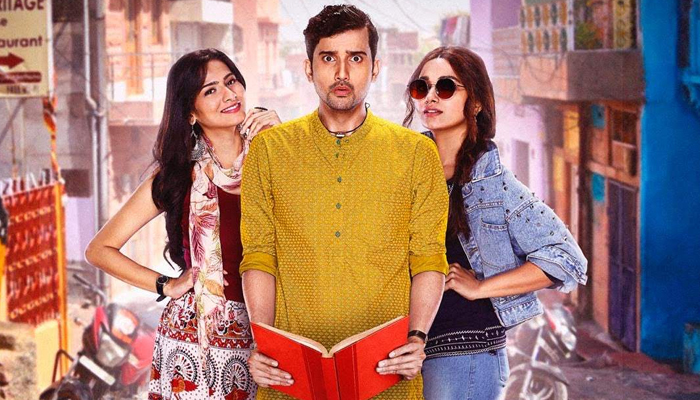 Virgin Bhaskar Season 2 is a Hindi sex-comedy series, streaming on ALT Balaji from 29th August 2020. After a massive success of the first installment, the show comes up season number two. Vishal Chaturvedi is the director of the web series, while Rashmi Somvanshi serves as the producer. Furthermore, Anant Joshi and Rutpanna Aishwarya play the lead role.
Virgin Bhaskar 2 Story
The story revolves around the lead character, Bhaskar Tripathi, played by Anant Joshi. He lives in small town of Varanasi. Firstly, he quits his studies to become an erotica novelist. Secondly, he is a desperate virgin at 26. Besides an erotic writer, he has no courage to talk to any women. One day, he bumps into a man who ultimately becomes his good friend. The latter strives to help the former to attract women. Lastly, watch the series to know whether he will find the perfect 'mate' or remain 'Virgin Bhaskar' again?
Virgin Bhaskar Season 2 Cast
Anant Joshi
Rutpanna Aishwarya
Jiya Shankar
Virgin Bhaskar Season 2 Trailer
Virgin Bhaskar Season 2 trailer opens up with an amusing convention between Bhasskar and his friend. They both bumped into each other at a university. Moreover, the friend makes attempts to help Bhasskar reach his ultimate goal. At a turning point, viewers see Bhasskar weeping while he gets associated with a sex-worker.
Virgin Bhaskar 2 All Episodes
Un-used Jawaani
Bhasskar Vidhi aur Ch**
Banarasi Pyar Ya Sambhog
Saam, Daam, Dand, Bhed
Coaching Wali GF
Shaadi Mein Samasyaa
 Baaton Ka Tota
Pyaar Ka Saregama
Sabse Bada Rog, Bhaiya Nahi Ho Raha Sambhog
Chaudah Upanyas Ka Sahitya
Pyar Ki Vidhi
Virgin Bhaskar Season 2 Review
It's a quirky tale with lots of exciting and intriguing moments. The plot-line seems good, but it could be a better. Furthermore, the casting and characters have played their role perfectly. Also, the central character played by Anant Joshi is truly appreciable. After a successful run of season 1, the second installment again does the complete justice. This is a heart-pleasing web series that you can surely give it a watch.
Gurjit Kaur is a young and vibrant writer. MBA in media management, she is extremely passionate about the media. Currently, she works as a freelancer and loves to weave words in a simple yet elegant form. She is one crazy aficionado of movies and web series.
Leave a Comment