The Protector (Season 4): A marvelous treat if you adore Historical Fiction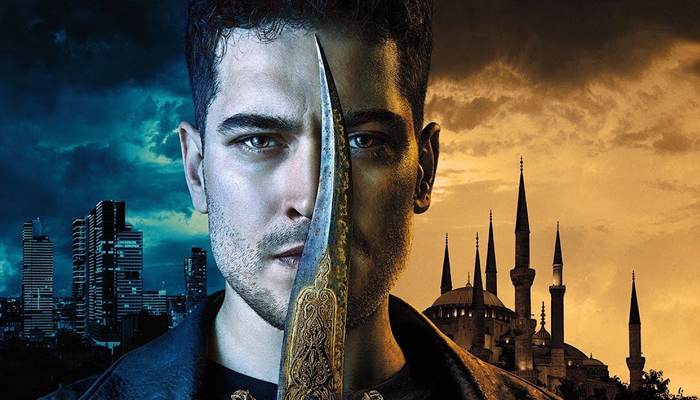 The Protector is a Turkish action-drama Sci-fi series starring Çağatay Ulusoy and Ayça Ayşin Turan.Developed by Binnur Karaevli and directed by Can Evrenol, Umut Aral and Gönenç Uyanık, the series has attracted millions of viewers all across the globe. It has been streaming on Netflix since December 14, 2018 with four seasons and 32 episodes in total. The season 4 arrives on 9th July, 2020. Furthermore, it is available in different languages – Hindi, English, Tamil, and Telugu. 
The Protector (Season 4) Story
Hakan Demir is a shopkeeper in Istanbul, after his father is murdered, he finds a rare connection to a secret order that leads to a duty towards protecting the city. Hence, he takes up the charge to take forward his family's legacy as The Protector, a hero with the responsibility to safeguard the city against all odds. In this season, Vizier and the Immortals reign over modern-day Istanbul, Hakan travels back to the previous time to combat a war, while Zeynep goes through a magnanimous transformation.
The Protector (Season 4) Cast
The TV series includes the following actors and their respective character names.
Çağatay Ulusoy as Hakan Demir

Hazar Zeynep

Okan Yalabık as Faysal Erdem

Ayça Ayşin Turan as Leyla Sancak

Mehmet Kurtuluş as Mazhar Dragusha

Yurdaer Okur as Kemal Erman

Burçin Terzioğlu as Rüya

Engin Levent
The Protector Season 4 Trailer

The Protector season 4 trailer showcased the fascinating insights to the spine-chiller thriller. Taking the viewers' through the small city of Istanbul's every nook and corner, the trailer brings the larger-than-life story for its millions of fans. It's not only secretive but also nasty. Preventing his city against immortals, Hakan realizes and discovers new forces to help him win or fight.   
The Protector (Season 4) All Episodes
The Protection season 4 has seven episodes in total to watch. Also, the average running time per episode is 30-50 minutes.  
The Protector (Season 4) Review
There are several historical fictions that have been adapted into TV shows, but this one is surely different from the league. It's so well-curated, that it will prompt you to binge-watch. Hakan is an ideal protagonist who believes in defending his love, his family, friends and society at large. He is an intelligent yet witty person. His appealing characteristics make you fall in love with him instantly. Moreover, the supporting cast makes an effective contribution in lifting the series up and up. Overall, it is surely an impressive and captivating watch!
Gurjit Kaur is a young and vibrant writer. MBA in media management, she is extremely passionate about the media. Currently, she works as a freelancer and loves to weave words in a simple yet elegant form. She is one crazy aficionado of movies and web series.
Leave a Comment