Jupiter Legacy: Walk into the Magnificent World of Supernatural Powers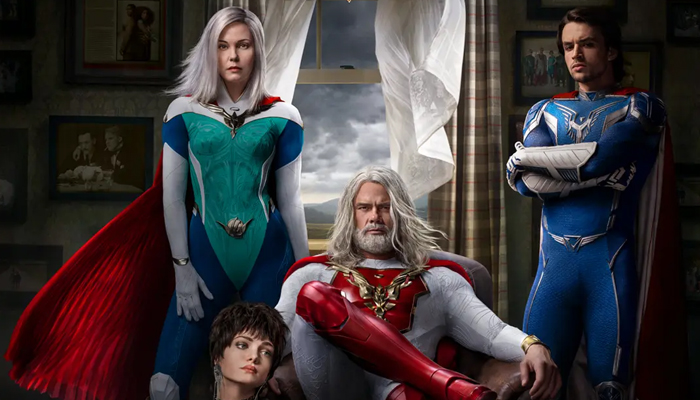 Jupiter Legacy Web Series
Jupiter's Legacy is an American superhero web series streaming on Netflix from May 7, 2021. Furthermore, Steven S. DeKnight is the brainchild of the show. While the sci-fi drama is based on Mark Millar & Frank Quitely's popular comic book series. In addition to, Di Bonaventura Pictures, DeKnight Productions & Millarworld Productions serve as the production house. Also, Josh Duhamel, Ben Daniels, and Leslie Bibb play central roles in the TV show. Lastly, it is available in the English language.



Jupiter Legacy Story
The story revolves around superheroes. However, the first generation of superheroes, who realized their powers in 1930, bestow their powers to their present and young generation. Moreover, now it becomes their obligation to take up the legacy forward and save humankind from the shadows of evils. But, the path is not soft as roses, it's prickly as thorns!
Cast
Ben Daniels
Laslie Bibb
Elena Kampouris
Matt Lanter
David Julian Hirsh
Tyler Mane
Anan Akana
Tenika Davis
Trailer



All Episodes
Total 8 Episodes
Jupiter Legacy Review
Jupiter's legacy displays a larger-than-life story. Not only its demonstrates the magnificence of supernatural powers, but also a high-octane drama that keeps viewers hooked completely. Additionally, it flows like an illustration. Next, it does an immaculate justice to the comic book. Undoubtedly, the digital version will attract more masses. Talking about the performances, it's a well-formed combination of splendor and precision. The actors outplay their roles, showcasing their unmatchable acting talents. However, the scintillating graphics and those universal presentations are truly magical and take you to another world. The music department could be a little better though. Nevertheless, it is one fabulous creation and surely needs to be placed on your watch list.
Gurjit Kaur is a young and vibrant writer. MBA in media management, she is extremely passionate about the media. Currently, she works as a freelancer and loves to weave words in a simple yet elegant form. She is one crazy aficionado of movies and web series.
Leave a Comment