Bicchoo Ka Khel: Stingy, Poisonous Tale of Vengeance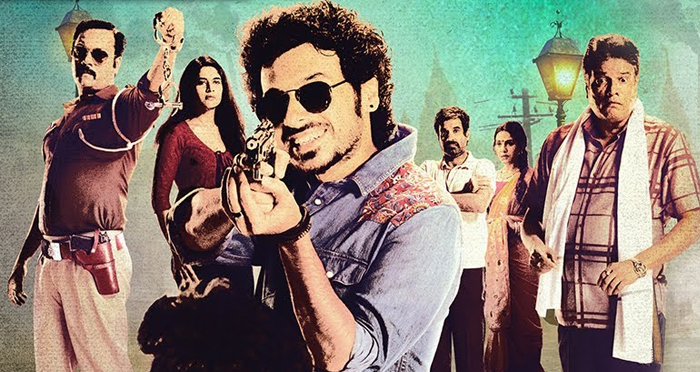 Bicchoo Ka Khel Web Series
Bicchoo Ka Khel is a Hindi web series streaming on ALT Balaji from 18th November 2020. Directed by Ashish Shukla, the web show is a crime-drama thriller running successfully. Also, you can watch it on the Zee5 platform. Furthermore, the rising star of web series, Divyenndu Sharma plays the central character alongside Trishna Mukharjee & Anshul Chauhan.
Bicchoo Ka Khel Story
A crime-drama with a hint of queerness. Set in the small town of Banaras, the show demonstrates a story of a mastermind, Akhil (Divyendu) who runs off the prison despite committing the murder taken place at a college fest. 'Bicchoo Ka Khel' starts when Akhil takes up a crucial mission, viz. to take revenge over the mysterious death of his father. Hence, hop on to watch never-seen-before suspense, thrill & drama with a series of twists & turns.
Bicchoo Ka Khel Cast
Divyendu V Sharma
Anshul Chauhan
Mukul Chadda
Trishna Mukherji
Gagan Anand
Abhinav Anand
Aakash Sahay
Rajesh Sharma
Bicchoo Ka Khel Trailer
Bicchoo Ka Khel All Episodes
Coming Soon
Bicchoo Ka Khel Review
Divyendu Sharma has proved his excellence yet again. The Mirzapur actor is outshining throughout the web series. His impeccable talent and flawless acting keep you hooked till the very last episode. Besides him, other supporting actors do their job really well. Furthermore, the story is yet another vital element to the success of 'Bicchoo Ka Khel'. Lastly, brownie points to ALT Balaji for treating viewers with fantabulous creations such as Mum Bhai and then this back-to-back!!
Gurjit Kaur is a young and vibrant writer. MBA in media management, she is extremely passionate about the media. Currently, she works as a freelancer and loves to weave words in a simple yet elegant form. She is one crazy aficionado of movies and web series.
Leave a Comment