Samantar 2: Game of Karma & Fate Triggered with Mind-Blowing Thrills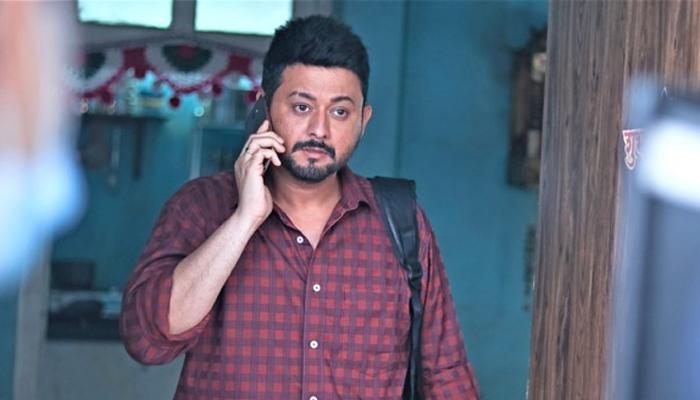 Samantar 2 Web Series
Samantar 2 is an Indian web series streaming on the MX Player from 1st July 2021. Based on Suhas Shirvalkar's book Samantar, Sameer Vidwans directs the web show. Also, Arjun Singgh Baran and Kartik D Nishandar serve as the producers. Furthermore, it stars versatile Swwapnil Joshi, Tejaswini Pandit, and Nitish Bharadwaj in lead roles. The action-thriller series is available in English, Hindi, Marathi, Tamil, and Telegu languages.
Samantar 2 Cast
Tejaswini Pandit
Sai Tamhankar
Nitish Bhardwaj
Samantar 2 Story
After an edgy Samantar Season 1, the second installment in the continuation of the former. Followed by Kumar Mahajan's hunt for Sudarshan Chakrapani, a man who had lived Kumar's life and could tell him about future happenings. However, season number 2 features Kumar handed over by a diary that explains Chakrapani's life. Furthermore, the condition to turn one page of the diary at a time to check his destiny. Initially, his life seems to take a better turn. But, good things do not last for longer. Thus, with a turn of events, his life hits the hard rock yet again. Watch the series to know how Kumar deals with the situation or will he be able to cheat his destiny!
Samantar 2 Trailer
Samantar 2 All Episodes
A Woman Enters Into My Life\
An Introduction A New Friendship
Nima in Mind Meera in Dreams
Elusional
A Balance Lost
Work, Wife, Friendship Losing Everything
I Will Write My Own Destiny
Nima Dream Or Reality
I Will Win The Battle
The Last Parallel Journey
Samantar 2 Review
Samantar season 2 is an intriguing story laced with powerful characters. It displays a sheer talent of magnificence and flawlessness. Moreover, Swwapnil Joshi, the star of the web series proves his par excellence yet again.  Also, he is well-supported by Tejaswini Pandit, Nitish Bharadwaj, and Sai Tamhankar. Next, the thrilling plot keeps you completely glued to your seats till the very last minute of the show. Special appreciation to the director Sameer who done his job immaculately.  All in all, it's a super thrilling experience. Watch & Enjoy!!!
Gurjit Kaur is a young and vibrant writer. MBA in media management, she is extremely passionate about the media. Currently, she works as a freelancer and loves to weave words in a simple yet elegant form. She is one crazy aficionado of movies and web series.
Leave a Comment