Salt City: An Unusual Tale of Complex Family Relationships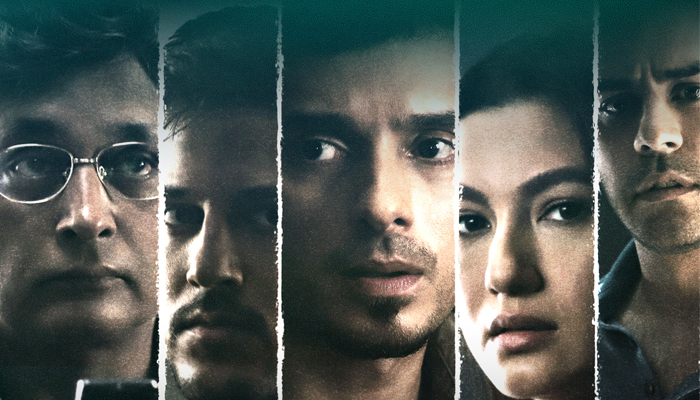 Salt City Web Series
Salt City is an Indian web series streaming on Sony LIV from 16th June 2022. Furthermore, the show is directed by Rishabh Anupam Sahay. In addition, the family drama is produced by Applause Entertainment in association with Sunshine Productions. Furthermore, it features Piyush Mishra, Gauahar Khan, Divyendu Sharma, and Eisha Chopra among other prominent actors. Lastly, the Sony LIV web show is available in Hindi and English languages.



Salt City Story
The plot revolves around the Bajpai family and fuming complexities amongst the relationships of its members. Furthermore, it highlights the unusual story of digging past, bitter present, and anticipating the future. The story begins with the times when families are closely-knit and stay together happily under the same roof. However, things have changed now where a family clearly avoids each other. Relationships have become a mess when they envy each other's success.
Salt City Cast
Divyanshu Sharma
Monica Chaudhary
Piyush Mishra
Gauahar Khan
Navni Parihar
Vinita Joshi
Nivedita Bhattacharya
Pranay Pachauri
Salt City Series Trailer
Salt City All Episodes
Subah Ka Bhoola
Angeethi Ki Chingari
Zip it Up
Shaadi Wala Ghar
Dark Chocolate
Ab Bacha Kya
Kaun Hoon Main
Salt City Review
Salt City SonyLIV web series is based in Mumbai city. It perfectly showcases the plight of the families putting in the fast-paced city. Furthermore, the family drama displayed is something relatable to several families. So, without a doubt, it's a decent show and an effective story. Moreover, the stars have done the magic on-screen with their flawless acting. From Piyush, Divyendu, Navni Parihar, Gauahar, Nivedita, Eisha, Manish, Pranay, Monica Chaudhary to Jitin Gulati, everyone has done a wonderful job. Furthermore, Rishabh Anupam Sahay well directs the show. While Pranjal and Shashank deliver a promising story and screenplay. All in all, it is really a nice watch to watch with your families.
Gurjit Kaur is a young and vibrant writer. MBA in media management, she is extremely passionate about the media. Currently, she works as a freelancer and loves to weave words in a simple yet elegant form. She is one crazy aficionado of movies and web series.
Leave a Comment