Hey Prabhu 2: A Dysfunctional Life of a Social Media Influencer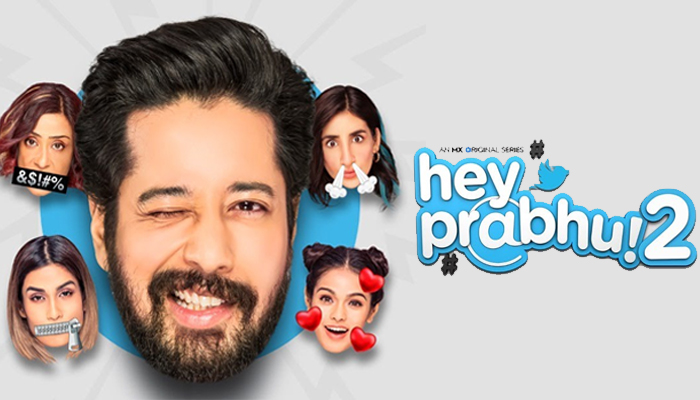 Hey Prabhu 2 Web Series
Hey Prabhu 2 is an Indian Hindi webseries, streaming on MX Player from March 26, 2021.  Abhishek Dogra is the director of the Hey Prabhu season two while Times Content Studio is the production house. Furthermore, it belongs to the romance-comedy-drama genre, and Sanket Kunde is the show's producer. Also, it is available in both Hindi and English languages.
Story
The show revolves around Tarun Prabhu (Rajat Barmecha). He is a social media influencer with a pitiful offline or dysfunctional life. Moreover, to make it even more troublesome, he is encountering different issues at the same point of time. Yes, he is struggling with family problems, a new manager at work, complex love life, erectile dysfunction, and much more. Furthermore, will he be able to conquer the challenges or will fall prey to them, give it a watch to know that.
Hey Prabhu 2 Cast
Parul Gulati
Achint Kaur
Jasmeet Singh Bhatia
Sonyaa Ayodhya
Pryanca Talukdar
Rituraj Singh
Grusha Kapoor
Devdutt Dani
Ashish Bhatia
Raj Bhansali
Neha Panda
Trailer



Hey Prabhu 2 All Episodes
Change is Constant
Shook
Dheela Dhakkan
Lit AF
Wander Lust
Busted
OMG
Feel it Bro
Own it
Karma
Review
Hey Prabhu two is full of fun and drama. In addition, it's an interesting story of a social media whiz who's endeavoring to grow up and reach the expectations at a personal and professional front. Furthermore, Bollywood actor Rajat Barmecha plays a central role with much precision and splendor. Besides him, the ensemble cast comprising Parul Gulati, Achint Kaur, Jasmeet Singh Bhatia, Sonya Ayodhya, and others made a remarkable contribution in creating an impact. The storyline is connective and somewhere relatable too. Overall, it's a light-hearted show to relish alone or with your friend.
Gurjit Kaur is a young and vibrant writer. MBA in media management, she is extremely passionate about the media. Currently, she works as a freelancer and loves to weave words in a simple yet elegant form. She is one crazy aficionado of movies and web series.
Leave a Comment