Ranjish Hi Sahi: A Web of Forbidden Love & Complex Relationships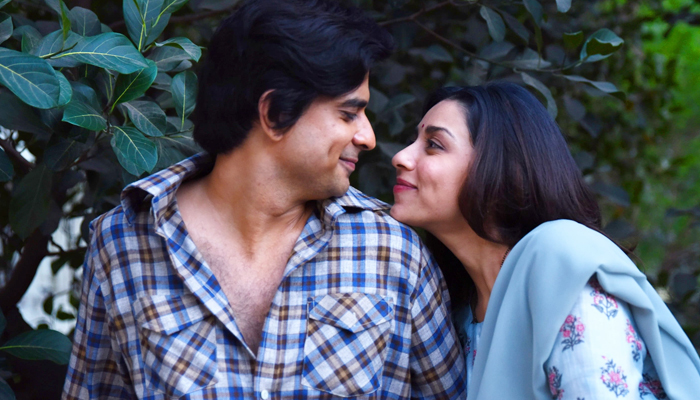 Ranjish Hi Sahi Web Series
Ranjish Hi Sahi is an Indian web series streaming on Voot Select from 13th January 2022. Furthermore, renowned Mahesh Bhatt creates the emotional-drama-thriller. Also, Pushpdeep Bhardwaj writes and directs the ott web show. In addition, it stars talented Tahir Raj Bhasin, Amrita Puri, and Amala Paul in lead roles. Interestingly, the Ranjish Hi Sahi trailer suggests that the series is based on true events. So, it reflected that it displays a relationship between Mahesh Bhatt and veteran actress Parveen Babi. Lastly, it is available in Hindi and English languages.



Ranjish Hi Sahi Story
Set in 1970s Bollywood, the plot revolves around a young and struggling filmmaker, Shankar (Tahir). He is married to Anju (Amrita) and has kids. Anju assures him to work on his career and the former will manage the house. So, he heads on to his dream to make a movie on a special story. Soon, while looking for his movie's cast. He encounters a beautiful face Amna (Amala). In addition to, sign her for the project, he gets into an extramarital affair with the superstar. Soon, he gets into the web of forbidden love, complex relationships, and grave drama. Watch the series to know how will he be able to save his broken family connections!
Ranjish Hi Sahi Cast
Tahir Raj Bhasin as Shankar
Amrita Puri as Anju
Amala Paul as Amma Parvez
Maya Ali as Hiba
Sana Javed as Tooba
Arun Bali as Bhagwan
Zarina Wahab as Rukhsar
Ranjish Hi Sahi Trailer



Ranjish Hi Sahi All Episodes
Kamaal Confesses His Feelings (39 Minutes)
Kamaal ifts a Ring to Yumna (38 Minutes)
Hiba Bumps into Arsal (37 Minutes)
Bilquees visits Yumna (37 Minutes)
Hiba Leaves Her House (36 Minutes)
Arsal Loves Tooba (38 Minutes)
Yumna and Kamaal get Married (36 Minutes)
Kamaal Calls Yumna Home (37 Minutes)
Yumna Tells Bilquees About her Marriage (35 Minutes)
Arsal's Mother calls off the Engagement (35 Minutes)
Arsal visits Tooba (37 Minutes)
Hiba Insults Kamaal (38 Minutes)
Hiba and Bilquees Argue (38 Minutes)
Hiba gets Chased by a Boy (39 Minutes)
Toobs gets into Trouble (36 Minutes)
Hiba Seeks Mehwish Help (35 Minutes)
Hiba Creates Her Portfolio (36 Minutes)
Hiba Returns Home (35 Minutes)
Tooba Quits Her Job (35 Minutes)
Hiba visits Rohail's House (37 Minutes)
Hiba Feels Heartbroken (35 Minutes)
Hiba Meets with an Accident (36 Minutes)
Tooba is Unaware of Rohails Identity (35 Minutes)
Bilquees Agrees to Accept Tooba (37 Minutes)
Asral and Tooba gets engaged (39 Minutes)
Ranjish Hi Sahi Review
Ranjish Hi Sahi web series, created by Mahesh Bhatt is a pack of drama and emotions.  The story is intriguing while the performances are totally amazing. Kudos to Tahir, his talent as Shankar is flawless. Besides him, Amrita and Amala contribute their best in making the show worth watching. The series' climax deserves an extra round of applause. Talking about direction and writing, they are good but still, there's a bit of scope of improvement. Some locations or sequences flunked to depict the 70's era. Overall, it's a decent show and you can give it a watch for Tahir and Mahesh Bhatt.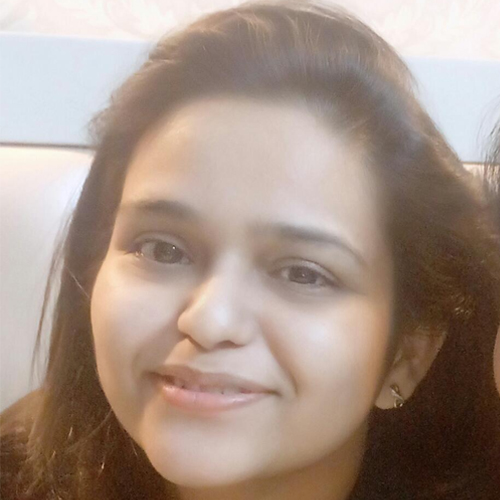 Sonia Khanna has been an irreverent content creator since 2011. Graduate in MBA (Finance), audits & accounts fail to fascinate her. Eventually, she associates and establishes her career in the entertainment industry. Currently, she is working as a freelance writer and full-time mom. She's inclined to review movies and web series & her favorite genre is crime-thriller. She endeavors to bring life to her content with flawless choices of words.
Leave a Comment