Naxalbari: The Story of Uprising Naxalism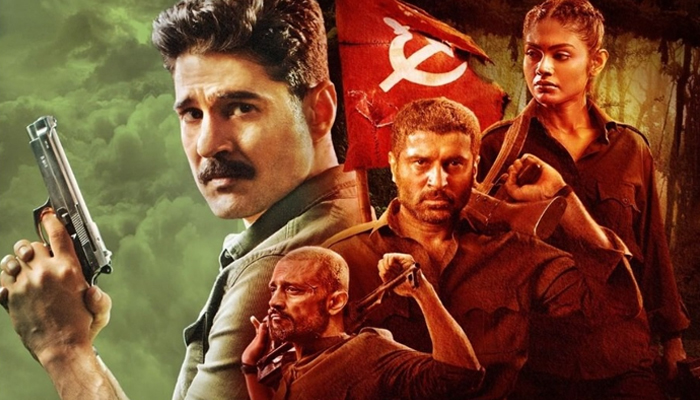 Naxalbari Web Series
Naxalbari is a Hindi web series streaming on Zee5 Premium from 28th November 2020. Directed by Partha Mitra, the web show is a one-of-a-kind crime-thriller of the OTT platform. Also, Arjun Singh Baran serves as the producer of the digital TV series. Furthermore, the prominent small screen stars Rajeev Khandelwal, Aamir Ali, Shakti Anand, and Tina Dutta are playing the central roles.
Naxalbari Story
An action-packed crime thriller series demonstrates Naxalism and its deadly impact on the people facing it. Moreover, the plot revolves around an STF agent (Rajiv) who takes on a secret mission to unveil the truth in a small village named Gadchiroli. As the mission gets deeper, it becomes deadlier with the new Naxal uprising.
Naxalbari Cast
Rajeev Khandewal – Raghav
Tina Dutta – Ketki
Aamir Ali – Keswani
Sreejita De – Prakruti
Satyadeep Mishra – Pahaan
Narayani Shastri – Sudha
Naxalbari Web Series Trailer
Naxalbari All Episodes
The Gadchiroli Blast
The Stake Out
Shanghaied
The Demons of the Past
FICA
The Turning Point
No Turning Back
Mayhem
Thok Ke Badla
Naxalbari Review
Naxalbari gives you an adrenaline rush with a compelling storyline and some power-punched performances. The ensemble of the cast has done complete justice with their respective roles. In addition, the supporting cast has done a commendable job too. The show displays a crude world of Naxalism spread out vast and wide. It further peeps into some shocking and bitter truths of administrational systems. Overall, it serves as a perfect pick that will keep you captivated till the last episode!
Gurjit Kaur is a young and vibrant writer. MBA in media management, she is extremely passionate about the media. Currently, she works as a freelancer and loves to weave words in a simple yet elegant form. She is one crazy aficionado of movies and web series.
Leave a Comment