Breathe: Into the Shadows – Abhishek Bachchan Makes Impressive OTT Debut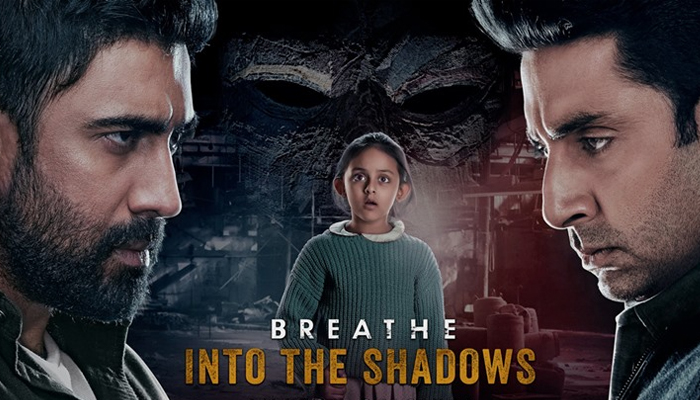 Breathe:Into the Shadows is an Indian crime drama thriller and the sequel series of Breathe (released on 26th January 2018). Furthermore, Mayank Sharma is the director of the television web series. The gripping and highly engaging story is developed by both Mayank Sharma and Vikram Tuli. Furthermore, it is produced by Abundantia Entertainment for Amazon Prime Video and premiered on July 10, 2020.
Breathe Series Story
Breathe: Into the Shadows is a grappling tale that orbits around a man, Dr. Avinash Sabharwal (Abhishek Bachchan) and his six-year-old daughter, Siya. Moreover, their fun-filled life takes a back seat when the latter is kidnapped by a masked man. However, to get back his daughter, Sabharwal is asked to kill a man. So, what struggle he makes to protect his daughter comprises the rest of the story.  
Breathe: Into the Shadows Cast
The TV series includes the following actors and their respective character names.
Amit Sadh as Kabir Sawant

Abhishek Bachchan as Dr. Avinash Sabharwal

Nithya Menen as Abha Sabharwal

Ivana Kaur as Siya Sabharwal

Shrikant Verma as Jaiprakash

Saiyami Kher as Shirley

Plabita Borthakur as Meghna Verma

Hrishikesh Joshi as Prakash Kamble

Shradha Kaul as Zeba Rizvi

Shruti Bapna as Natasha Garewal

Resham Shrivardhan as Gayatri Mishra
Breathe Series Trailer
Breathe 2: Into The Shadows trailer gives the essential peep into the dark, intense, and engaging story of a father-daughter duo. Where a father would go any extent to protect his daughter, even if it asks him to kill somebody. With all vital elements in place, the web series trailer leaves you wanting for more. As a result, it is well-edited and presented to catch anyone's attention. 
Breathe Series All Episodes
The show has one season with 12 episodes in total to watch. Also, the average running time per episode is 50 minutes.  
Season 1
Papa's Princess

Filthy

Wings and Chains

Mind Games

Reflection 

Turning Point

Relay Race

Bad Uncle

Lights Out

1996

Chef's Special

C-16
Breathe Series Dialogues
Some of the impact worthy dialogues from Breathe: Into the Shadows that captivated many.
 – "I don't understand these weird mind games he is playing" – Nithya Menen
"Psychiatrist hu.. aur ek Psychiatrist se better mind games kon samaj sakta hai?" – Abhishek Bachchan
"Anger and Lust ,there has to be some sort of link" – Abhishek Bachchan
"I think the killer knew both of them" – Amit Sadh
"A man who did all he could to save his family" – Nithya Menen
Breathe: Into the Shadows Review
Breathe: Into the Shadows the second season of Amazon Prime Video humongous success Breathe is at par excellence. In addition to, it has improvised the standards with more mass appealing story, dialogues, and performances. Furthermore, it well-portrayed the varied dimensions of good, bad, crime, sin, and ethical morals. Special mention to Abhishek Bachchan's fascinating act and Amit Sadh's true-to-character performance. They two make it a sure shot winner. In short, it will stay with you for long as it is insanely unforgettable!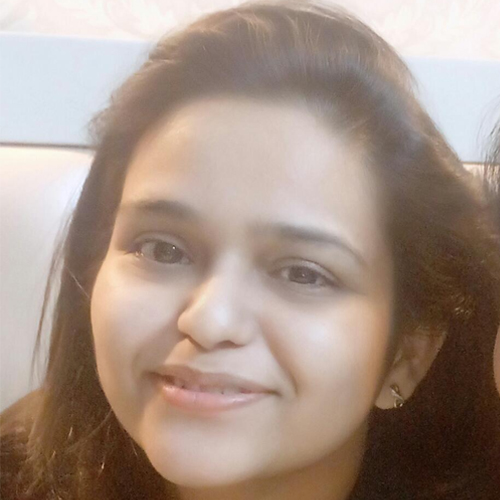 Sonia Khanna has been an irreverent content creator since 2011. Graduate in MBA (Finance), audits & accounts fail to fascinate her. Eventually, she associates and establishes her career in the entertainment industry. Currently, she is working as a freelance writer and full-time mom. She's inclined to review movies and web series & her favorite genre is crime-thriller. She endeavors to bring life to her content with flawless choices of words.
Leave a Comment