Poison 2: A Commercial-Masala Intoxication!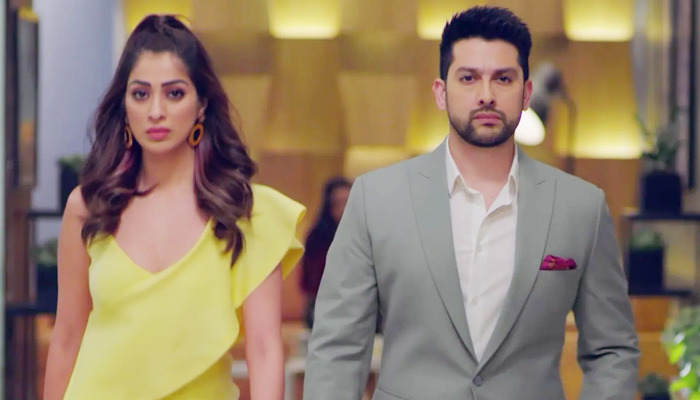 Poison 2 is an Indian crime-drama-thriller web series. Streaming on Zee5 from 16th October 2020, it is directed by Vishal Pandya. Besides him, Panorama Entertainment & Bombay Media Works serve as the producers of the web show. It is the second installment in the franchise 'Poison'. Furthermore, the show also marks the digital debut of Raai Laxmi and promising actor Aftab Shivdasani. Lastly, it is available in the Hindi language.
Poison 2 Story
The story revolved around Jaiveer who is back as Aditya to seek vengeance from the team of Josh comprising Sara, Harsh, and Oscar. It further displays a twisted plot to retribution packed with rage, deceit, passion, and redemption. In other words, the story is arguably simple. Jaiveer is the normal boy-next-door, who has everything from a loving family to a steady career. Everything goes smoothly till he and his father falls into a trap of diamond heist and eventually put behind the bars.
Poison 2 Cast
Aftab Shivdasani as Aditya Singh Rathore
Pooja Chopra as Isha Sharma
Raai Laxmi as Sara Matthews Oberoi
Vin Rana as Oscar Matthews
Rahul Dev as Sikander MaliK
Ashmita Sood as Hina Malik
Zain Imam as Harshvardhan Oberoi
Karan Veer Mehra as Jaiveer Khanna
Joy Sengupta as Home Secretary
Poison 2 Web Series Trailer
The Poison 2 trailer gives an essential peek into this well-curated saga of revenge. The central character of Aftab Shivdasani leads the web series from the front with the utmost precision. He pulls off a grey character in his digital debut quite confidently. Moreover, it displays a crime scene being resolved and Aditya Singh Rathore (Aftab) pulling off all the strings to reach the truth.
Poison 2 All Episodes
Dark Horse
Place Your Bets
Joker in the Pack
Double Cross
Good Friend Become Better Enemies
Once Bitten Twice Bitten
Deja Vu
Its Show Time
Eye For An Eye
Check Mate
Payback is a Bitch
Poison 2 Review
New poison with new revenge and a web of twists and turns is back. Zee5 much-loved web series returns in an all-new avatar. It is a racy action-crime-thriller of revenge, it further picks up from where the first season ended. With a series of thrilling events, the cast of the show has played power-punched performances. In short, it is a complete entertainer filled with nail-biting moments, lust, and tough action sequences.
Gurjit Kaur is a young and vibrant writer. MBA in media management, she is extremely passionate about the media. Currently, she works as a freelancer and loves to weave words in a simple yet elegant form. She is one crazy aficionado of movies and web series.
Leave a Comment