Paatal Lok Web Series: Flipping Dark Layers of Crime and Corruption
Crime-thriller, Paatal Lok is directed by Avinash Arun and Prosit Roy. The release date was 15th May, 2020. It is available on Amazon Prime Video. Furthermore, Bollywood diva Anushka Sharma has bankrolled the online web series that is based on an action-crime-thriller book written by Sudip Sharma.
Paatal Lok Story
The story revolves around an inspector Hathiram Chaudhary, who lands in a lifetime case. It further turns into a dark mystery thriller that leads him to the horrifying truths of underworld. As he investigates the case, he counters the dark secrets of suspects' lives which eventually turn inspector's life upside down.
Paatal Lok Cast
The TV series includes the following actors and their respective characters.
Jaideep Ahlawant plays the central role of Hathiram Chaudhary, an inspector.
Gul Panag plays the role of Hathiram's wife as Renu.
Bodhisattva Sharma takes up the role of Hathiram's son as Siddharth.
Ishwak Singh is Hathiram's fellow colleague as Imran Ansari.
Neeraj Kabi performs the role of renowned journalist as Sanjeev Mehra.
Swastika Mukherjee reprise the role of Dolly, Sanjeev's wife.
Niharika Lyra Dutt enacts the role of budding journalist Sara Matthews, working under Sanjeev Mehra.
The four suspects are Abhishek Banerjee as Vishal "Hathoda" Tyagi;
Jagjeet Sandhu as Tope Singh "Chaaku"
Asif Khan as "Kabir"
M Mairembam Ronaldo Singh as Mary Lyngdoh or "Chini"
Other cast names and characters comprise:
Sandeep Mahajan as hooligan Dahiya
Akshay Sharma as Masterji
Anindita Bose as Chanda Mukherjee
Vipin Sharma as DCP Bhagat
Asif Basra as Jai Malik
Manish Choudhary as Vikram Kapoor
Akash Khurana as Singh Saab
Rajesh Sharma as Gwala Gujjar
Anup Jalota as Balkishan Bajpayee
Anurag Arora as SHO Virk
Tushar Dutt as Raju Bhaiyya
Paatal Lok Trailer
As soon as the Paatal Lok trailer hit the digital channel, viewers waited eagerly for it to release. Firstly, it explores the dark routes of crime culture spread across the nation. Secondly, the spine-chilling series displays the gloomy suspense, crime, and thrilling story. Lastly, it shows a bunch of men combating innocents pitilessly and the dud lawful actions in the country.
Paatal Lock Web Series All Season/Episodes
The series has 1 season with total episodes 9.
1 Bridges
2 Lost and Found
3 A history of violence
4 Sleepless in Seelampur
5 Of fathers and sons
6 The Past is Prologue
7 Badlands
8 Black Widow
9 Swarg Ka Dwaar
Paatal Lok Dialogues
-. "Ye Ek Nahi 3 duniya hain, sabse upar swarg lok, jisme devta rehte hain, beech me dharti lok, jisme aadmi rehte hain, aur sabse niche paatal lok jisme keede rehte hain"
– "Waise toa Shastro mein likha hua hai, par maine whatsapp pe padha tha"
– "Snakes and politicians, they never forget"
Paatal Lok Series Review
Certainly, the web series has received appreciation and positive reviews from both the critics and viewers. Furthermore, it is a must-watch show with extremely stupendous cast and characters. Also, the script is edgy, significant, and entertaining. In addition, there are some scenes that will not only give you goosebumps but stay in your mind for long. Subsequently, it unfolds the deep and dark secrets of crime and corruption penetrating as termites and making the nation hollow.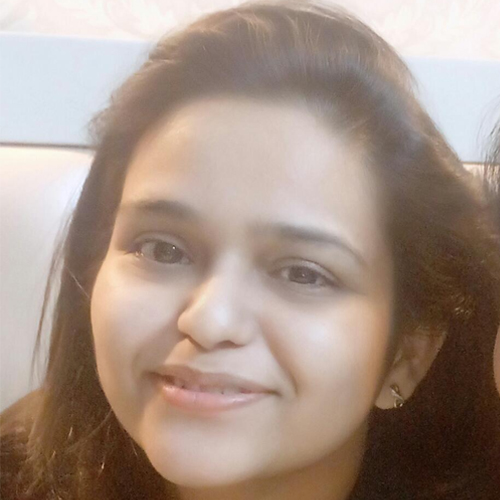 Sonia Khanna has been an irreverent content creator since 2011. Graduate in MBA (Finance), audits & accounts fail to fascinate her. Eventually, she associates and establishes her career in the entertainment industry. Currently, she is working as a freelance writer and full-time mom. She's inclined to review movies and web series & her favorite genre is crime-thriller. She endeavors to bring life to her content with flawless choices of words.
Leave a Comment