Kathmandu Connection: An Association That Will Blow Your Mind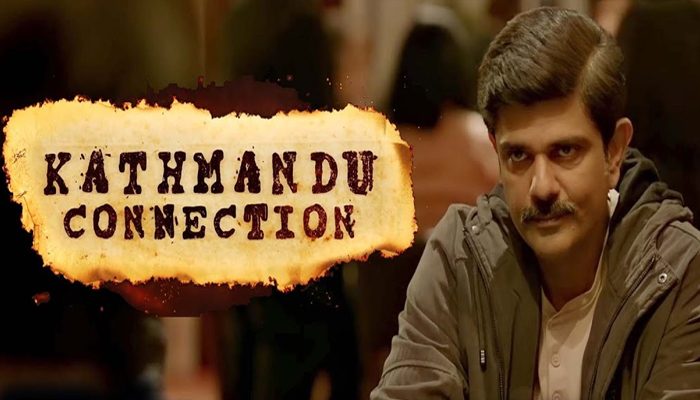 Kathmandu Connection Web Series
Kathmandu Connection is an Indian web series streaming on Sony LIV from 23rd April 2021. Furthermore, Drishyam and Rangbaaz fame Sachin Pathak directs the crime-thriller. Siddharth Mishra pens down the script while Ajay G Rai serves as the producer. Also, the show is based on the profound subject of the 1993 Mumbai bomb blast and will demonstrate the secret plan behind it. Lastly, the web show is available in both English and Hindi languages.



Story
The intriguing story commences with the probe of the 1993 Bombay blasts. As the search advances to unleash the new clues an investigating officer gets mysterious death. Furthermore, a hotelier gets kidnapped and some queer person stalks a media reporter. The three of them face the wrath and might be interlinked to each other. But the mystery lies in the capital of Nepal, Kathmandu. In addition, the show will explore something unexpected that was pervading across the border while the entire nation was mourning the consequences of the blasts.
Kathmandu Connection Cast
Amit Sial as Samarth Kaushik
Aksha Pardasany as Shivani Bhatnagar
Gopal Datt as Hitesh
Anshumaan Pushkar as Sunny
Vikram Singh Sodha as Trilok Kumar
Zakir Hussain
Trailer



Kathmandu Connection All Episodes
Coming Soon
Review
To start with, Kathmandu Connection is a treat for the viewers who like suspense-thrillers. The web series showcases an exceptional story that very few people know about. Moreover, it highlights the suspicious activities of the underworld that rules beyond imagination. Therefore, the story gets full marks so as the direction. The acting squad Amit Sial, Anshumaan Pushkar, Gopal Datt, and Aksha Pardasany prove their potential. Lastly, kudos to Sony LIV for rolling out yet another masterpiece after Scam 1992. Without a doubt, it's a story of sacrifice, valor, and patriotism. Do watch!
Gurjit Kaur is a young and vibrant writer. MBA in media management, she is extremely passionate about the media. Currently, she works as a freelancer and loves to weave words in a simple yet elegant form. She is one crazy aficionado of movies and web series.
Leave a Comment