Hiccup & Hookups: Modern-Day Dating Hacks Narrated by a Progressive Family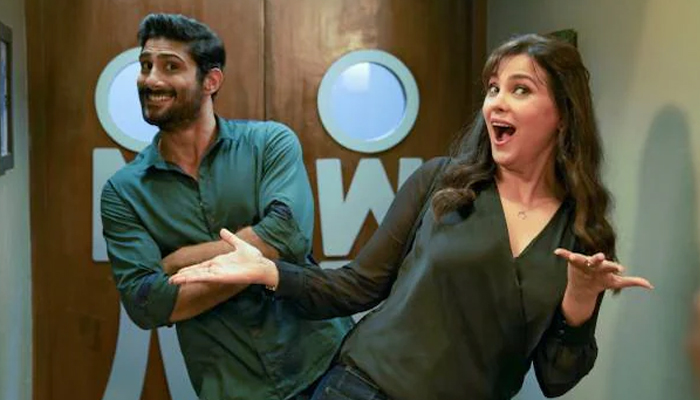 Hiccup and Hookups Web Series
Hiccup & Hookups Season 1 is an Indian web series streaming on Amazon Prime and Lionsgate Play from November 26, 2021. Furthermore, the romantic-drama-comedy is created by talented Kunal Kohli. Also, the ensemble cast of the show consists Lara Dutta, Prateik Babbar, Meera Chopra, Meiyang Chang, and Shinova Soni. Interestingly, it is a remake of the Hulu series titled Casual. Lastly, the web show is available in Hindi and English languages.



Hiccup & Hookups Story
The story revolves around Vasudha Rao (Lara Dutta). After her divorce, she and her daughter Kavanya Khattar (Shinnova) move in to stay with former's brother Akhil Rao (Prateik Babbar). The end of one relationship leads to the beginning of another unique connection – the sibling's love. The duo starts living together as well as begin assisting each other to make everyday life easier and better for one another. From dating, working, sexual encounters to much more, they discuss everything, all while raising a teenage daughter in the house.
Hiccup & Hookups Cast
Lara Dutta
Meiyang Chang
Meera Chopra
Neha Mahajan
Hiccup & Hookups Trailer



Hiccup & Hookups All Episodes
Adjust Maadi
Bengaluru Hilaa Denge
Braaazilll!!!
Waise Wale Bhai Behen
D**K Pic
Fish in the Sky
Let…it..go
Its all about forgiving your family
Hiccup & Hookups Review
The web series is quite an endearing attempt portraying the new-age relationship and equations. Moreover, it is a light-hearted and vibrant series that is surely beyond s*x. Indeed, there is a lot of physical interactions involved but Lionsgate Play's first Indian production is a complete entertaining family drama. It shows how three people in the house sail through the sea of shocking hiccups and complex hook-ups. Kunal Kohli is the captain of the ship. He makes the journey of the show so smooth and relatable. Besides, Lara Dutta, Prateik Babbar, and debutant Shinnova pull up the drama perfectly. All in all, it is a fascinating, bold, and engaging web TV show.
Gurjit Kaur is a young and vibrant writer. MBA in media management, she is extremely passionate about the media. Currently, she works as a freelancer and loves to weave words in a simple yet elegant form. She is one crazy aficionado of movies and web series.
Leave a Comment