Family Business Season 2: A meticulous mix of family drama and boisterous humor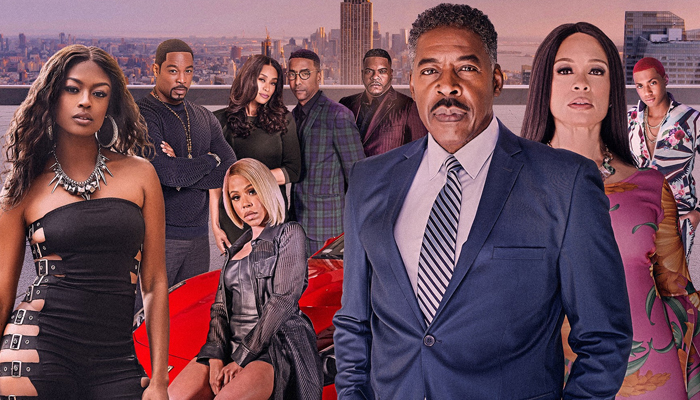 Family Business is a French comedy series streaming on OTT giant, Netflix from September 11, 2020. After a successful run of season 1 (in 2019), Family Business is back with a scintillating season number two. Igor Gotesman is the show's creator while Les Films Du Kiosque serves as the production house. Furthermore, it is available in both French and English language.
Family Business Season 2 Story
If you've watched season one of the show then you're on the safer side and are familiar to the premise. It revolves around Joseph Hazan, a 35-year-old businessman, persuades his family to alter their family business. After trying his destiny everywhere and facing failure in return, Joseph stumbles upon that France is legitimatizing weed. Therefore, he visions a fair opportunity to capitalize on the business while transforming his father's butcher's place into a marijuana cafe.
Family Business 2 Cast
Ernie Hudson as LC Duncan
Valarie Patteford as Charlotte Duncan
Darrin Dewitt Henson as Orlando Duncan
Javicia Leslie as Paris Duncan
Sean Ringgold as Junior Duncan
Family Business s2 Trailer
The trailer of the web show displays how the entire family unites and works for the weed business. The comical trailer peeps into the fascinating encounters they make while monetizing the new business opportunity. Also, it shows the comeback of the original cast members on the show. The series features Jonathen Cohen as the central character Joseph, Gerard Darmon as his father, Julia Piaton as Aure Hazan, Lila El Arabi as Aida, and Loius Coldfey as Clementine.
Family Business Season 2 All Episodes
Back To Life
Put a Ring on it
Introducing Brother X
Heat it Up!
You Can Run But YoU Can't Hide
Casualties of War
Family Business Season 2 Review
Unlike Season 1, Family Business Season 2 is a slapstick comedy. It offers hilarious twists and turns. Moreover, the exciting storyline keeps the viewers hooked until the very last episode of the series. If you like the shows, such as Breaking Bad, Osmosis, Dynasty, Disjointed, etc. then you'll definitely love watching The Family Business Season 2. Thus, time for some hearty laugh, stream it now, and enjoy!!!
Gurjit Kaur is a young and vibrant writer. MBA in media management, she is extremely passionate about the media. Currently, she works as a freelancer and loves to weave words in a simple yet elegant form. She is one crazy aficionado of movies and web series.
Leave a Comment