Amrutham Dhvitheeyam: Heart-pleasing Humour with Unique Innocence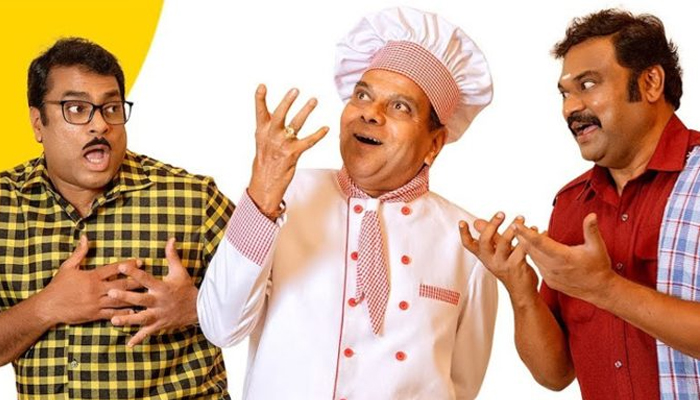 Amrutham Dhvitheeyam is a Telugu original comedy series streaming on Zee5 from 25th September 2020. The director of the series is Sandeep Gunnam while the writer is Gangaraju Gunnam. Whereas, Kalyani Malik gives amazing music to the hilarious show. Lastly, it is available in English and Telugu languages.
Amrutham Dhvitheeyam Story
The plot revolves around Amrutham Dhvitheeyam (played by Harsha Vardhan). Sarvam (Vasu) and Anji (played by L B Sriram). Three of them decide to kick-start a new venture after losing all the money they had. However, their proposal gets rejected by their venture capitalist. Eventually, it leads them to tap an alternative approach to arrange funds. Finally, an angel investor comes in and serves as a ray of hope for their dreams.
Amrutham Dhvitheeyam Cast
Harsh Vardhan
LB Sriram
Sivannarayana
Vasu
Ragini
Satya Krishnan
Kasi Vishwanath
Amrutham Dhvitheeyam Trailer
The web series is pack with flavour of the original sitcom titled Amrutham, released in 2001 and was streamed as a television show on Gemini TV. After near to two decades, it strikes again to the OTT platform and displays a humorous trailer. It displays the topsy-turvy life of Amrutham and how he encounters a series of challenges to turn his dreams into reality.
Amrutham Dhvitheeyam All Episodes
The Beginning of Amrutha Vilas
When Failure Becomes Your Friend
The Angel in Disguise
Lockdown Special Part 1
Lockdown Special Part 2
Mosquito Bite
Kitty Party
The Booksellers
Sick Sock – Mind Block
Crazy Chef;s Tasty Menu
Final Destination
Krishnashtami
Door Delivery
Varieties of Leaves
Amrutham Dhvitheeyam Review
Each and every episode of the series is designed immaculately, keeping in view the comic content in the right measure. Factually, it has kept all the nostalgic moments intact the serial etched in viewers' hearts. Without a doubt, it is the winning Telugu series across all the digital platforms. The credit goes to the superb cast of the series. Besides it, the director has gone the extra mile to create the masterpiece. Hence, watch it with your squad and enjoy every bit!
Gurjit Kaur is a young and vibrant writer. MBA in media management, she is extremely passionate about the media. Currently, she works as a freelancer and loves to weave words in a simple yet elegant form. She is one crazy aficionado of movies and web series.
Leave a Comment