Gandi Baat (Season 3): Ekta Kapoor's Erotic Anthology Continues
FurthThe web series that became the talk of the town as soon as it hits the Alt Balaji platform comes up with another erotic season as displayed by the show's trailer. The bold theme with more audacious life stories on breaking the taboos. Directed by Sahin Mohite, it is developed by Ekta Kapoor. Furthermore, the third season of Gandi Baat 3 starts streaming on 27th July, 2019 on ALTBalaji and Zee 5.
Gandi Baat Season 3 Story
Package of four episodes, this season is all about (as expected) love, lust & s*x. Moreover, it becomes even bolder when compared to its previous seasons that adds to the further spice for the series. The season displays the narratives of various relationships and human tendencies. From a bizarre relationship with a boat, NRI facing strange encounters, politician indulging with a prostitute to haunted villages,  the season offers all these stories.
Gandi Baat 3 Cast
The TV series includes the following actors and their respective character names.
Jatin Bhatia as Lakhan

Neetu Wadhwa as Ramya

Bhavna Karekar as Kamal

Lalit Bisht as Joginder

S.p.s Sandhu as Manpreet 1 Dad

Raman Dhagga as Harpreet 2 Dad

Rajinder Rozy as Harpreet 2 Mom

Rushali Arora as Sumitra

Yajuvendra Singh as Netaji

Aasma Syed as Sonam

Tarun Dudeja as Vishal 

Priom Gujjar as Sajan

Shikha Thakur as S**y

Zeeshan Khan as Love

Rishikesh Ingle as Vaibhav
Gandi Baat Season 3 Trailer
Zested up with ultra-steamy and sultry moments, Gandi Baat Season 3 trailer gives you a peek into the intriguing real-life stories that are regarded beyond the bounds in the Indian society. The erotic pulp-fiction displays a seductive powerhouse of four-episodic stories revolving around love, lust & acceptance. 
Gandi Baat 3 All Episodes
It includes four episodes. 
1: Rajkumar
2: Harpreet Weds Harpreet
3: Sonam Chad Gayi
4: Honeymoon On Wheels
Gandi Baat Season 3 Review
Gandi Baat Season 3 is a culmination of the stories that go beyond the societal stereotypes and convictions. Furthermore, the show brings out the true essence of rural areas which people usually fear to accept. But, as the name suggests, Gandi Baat is always high on dirty aka sexual activities. Consequently, three of the episodes include homosexual, lesbian, and queer contours. It also brings into acute focus the level of intimate relationships happening in orthodox families. The makers could have shot it in a better and refined way, but guess the crude & louder style grabs the eyeballs, so why to ruin the balance.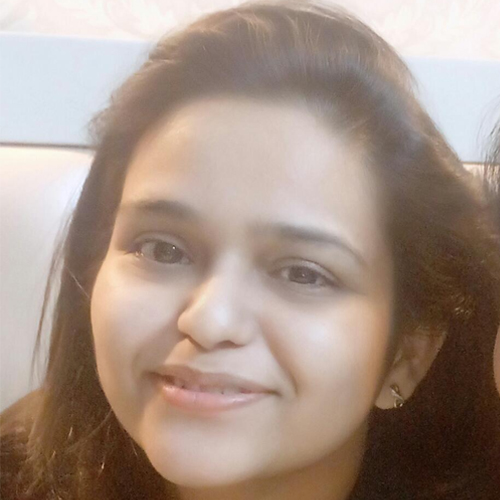 Sonia Khanna has been an irreverent content creator since 2011. Graduate in MBA (Finance), audits & accounts fail to fascinate her. Eventually, she associates and establishes her career in the entertainment industry. Currently, she is working as a freelance writer and full-time mom. She's inclined to review movies and web series & her favorite genre is crime-thriller. She endeavors to bring life to her content with flawless choices of words.
Leave a Comment