Gaon Ki Garmi: Part 2 (Palangtod) – Sets the Temperature Soaring!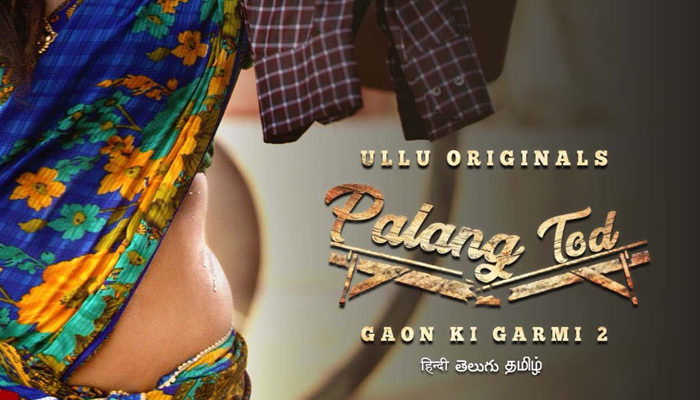 Gaon Ki Garmi (Part 2) Web Series
Gaon Ki Garmi Season 2: Palangtod is an Indian web series streaming on Ullu Originals from 7th January 2022. After a successful run of the first season, the show is back with another erotic drama. Also, hotty Mahi Kaur plays the lead role alongside Anupam Gahoyi, Shivam Tiwari, and Megha. Lastly, the Ullu web series is available in Hindi, English, Bhojpuri, Tamil, Telugu, Kannada, and Malayalam regional languages.



Gaon Ki Garmi Story
The plot revolves around a young and attractive woman who's not happy with her husband. After some days, her husband's nephew comes to their house for some official work. As soon as, the nephew sees his young aunt, he desires to get closer to her. He started keeping a close watch on her while she's bathing or getting intimate with his uncle. Furthermore, he tries every possible effort to embrace her, but all in vain. Then he plans to trap his uncle in view to reach the aunt. Does he succeed in his plan? For that watch the show!
Gaon Ki Garmi Cast
Mahi Kaur
Anupam Gahoyi
Shivam Tiwari
Megha
Gaon Trailer



Goan Ki Garmi 2 Full Episode Review
As expected, another Ullu web series and has to be high on boldness and hotness quotient. Without a doubt, it serves the same but peppered with a thrilling story. Moreover, it is strictly 18+ content comprising close intimate and erotic scenes with hard dialogues. Talking about the performances, Mahi nailed her character as always. Alongside, the supporting cast also contributed well to the hot Ullu web series. However, direction and picture quality can be improved to a substantial extent. Also, the sound department underplayed the anticipated role. Overall, if you like this genre, you can safely give it a watch!
Gurjit Kaur is a young and vibrant writer. MBA in media management, she is extremely passionate about the media. Currently, she works as a freelancer and loves to weave words in a simple yet elegant form. She is one crazy aficionado of movies and web series.
Leave a Comment