Four More Shots Please 2: Saucy, Dramatic, Flashy BUT … !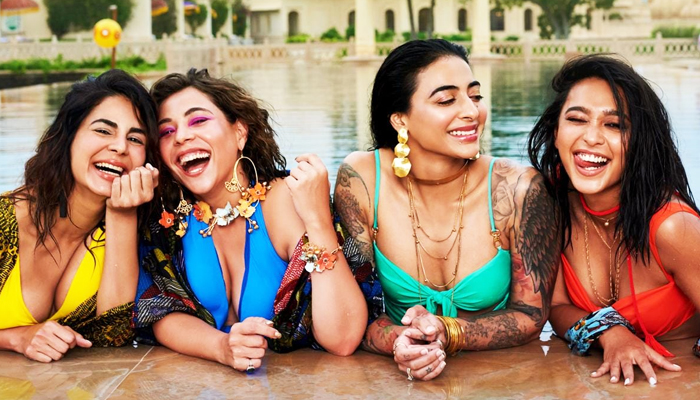 Four More Shots Please is an Indian web series on Amazon Prime Video. It belongs to a comedy-romance-drama genre. Released on 17th April, 2020, it is directed by Nupur Asthana. The first successful women-led franchise in the OTT space ever, the top web series is reckoned as "the most-watched Indian show on the platform. Also, it is available in various languages, such as English, Tamil, and Telugu. 
Four More Shots Please Season 2 Story
The narrative revolves around the lives and struggles of four best friends. Damini (Sayani Gupta) wants to pen down a book on a murdered court judge. Umang (Bani J) is in love with her superstar girlfriend (played by Lisa Ray) who is bipolar. Anjana (Kirti) is juggling through your job, while Sidhi (Maanvi) is looking for some work or profession. 
Four More Shots Please Season 2 Cast
The TV series includes the following actors and their respective character names.
Sayani Gupta as Damini Rizvi Roy "Dee"

Bani J as Umang Singh "Mangs"

Kirti Kulhari as Anjana Menon "Anj"

Maanvi Gagroo as Sidhi Patel "Sids"

Lisa Ray as Samara Kapoor

Milind Soman as Dr. Aamir Warsi

Jiya Lakhiani as Arya Menon

Neil Bhoopalam as Varun Khanna

Prateik Babbar as Jeh Wadia

Ankur Rathee as Arjun Nair

Paras Tomar as Mohit Mehta

Simone Singh as Sneha Patel

Amrita Puri as Kavya Arora

Sapna Pabbi as Akanksha Moitra
Four More Shots Please 2 Trailer
The trailer is impelling and even takes one to the exciting and adventures life of four besties. It best navigates through the hubbub of their lives, where they find their own paths and come cross to their real selves. The trailer sneak peeks as hard and ferocious as these four girls are. From the flash clothes, stillettos, and well-groomed faces captivate not only the women, but men viewership also. Moreover, the trailer gives the essential peep into the topsy-turvy lives of all four girlies who still manage to pave through it standing united. 
Four More Shots Please All Episodes
The show has one season with 10  episodes in total to watch. Also, the average running time per episode is 28-35 minutes.  
1 "Ambitious. Prude. Feminist. Slut."
2 "Strong Girls Don't Break."
3 "Long Way From Ludhiana."
4 "Ex Why Zzz"
5 "Love Her. Hate Her."
6 "Fu*k This Bar."
7 "Gone Girls."
8 "Fam-Jam-Wham-Bam"
9 "Reality Bites."
10 "Dancing on the Edge."
Four More Shots Please Dialogues
Some Dialogues from Four More Shots Please Season 2 that hit us hard.
– Marriage can be beautiful if treated with fairness and kindness. So, do not take it for granted. 
– This is not chemistry. This is hostility. 
– Every great love story starts with conflict. 
– Every great love story ends in tragedy.
Four More Shots Please 2 Review
The track of this drama is one hugger-mugger ride that would have made perfect sense till the mid-2000s. It reminds of Hollywood shows Sex and the City and Desperate Housewives. After a massively hit season 1, the season two came with more bold and ostentatious content. All four girls, as expected, outshine in the top web series. It offers everything a millennial person can readily connect to. BUT, if we talk about plot, it is a haphazard web of confusion. Episode after episode, the creators make errors and eventually suffer a lapse of judgement. Without a doubt, there are several feel-good moments to cherish on the show, the only lacklustre is the right direction. The music is also pleasing and deserves a special mention. All in all, it is a perfect pick to binge with your pal gang.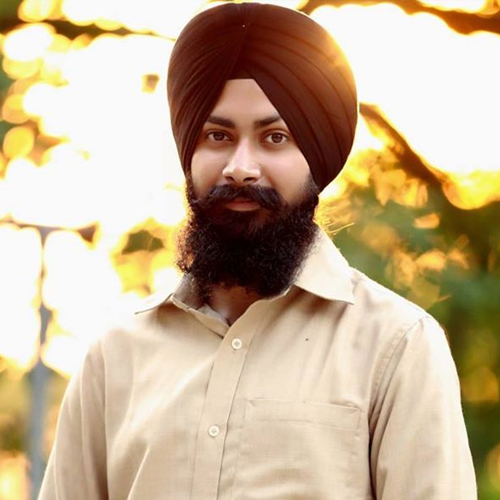 Harwarinder Singh writes everything about cinematic, dramatic, and poetic! Single and ready-to-mingle, he is a compassionate reader and blogger. The most fascinating feature is his never-ending love for regional cinema and (in particular) flop movies. Having done his Graduation in B.Sc. IT, he assures to give his life to do anything in IT.
Leave a Comment