Breathe Web Series: Breathtakingly Engaging & Thrilling!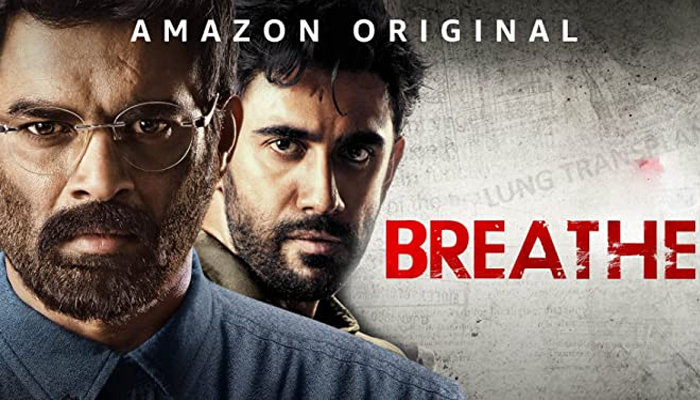 Breathe is an Indian crime drama thriller web series, premiered on Amazon Video 26th January 2018. Mayank Sharma is the director of the television web series. The intense and gripping story is developed by Mayank Sharma and Abhijeet Deshpande. The producers of Hindi movie 'Airlift', the Abundantia Entertainment made their magnificent contribution in creating this masterpiece. Furthermore, the web-series' enchanting music is given by Alokananda Dasgupta. Furthermore, the sequel of the show is yet to release. 
Breathe Series Story
Breathe is an engrossing story of two ordinary men, Kabir (Amit Sadh) and Danny (Madhavan) who encounter a series of bizarre situations or circumstances in view to protect the one they love. The former plays the role of a brilliant Crime Branch officer, while the latter acts as a doting father of a son.  
Breathe Series Cast
The TV series includes the following actors and their respective character names.
R. Madhavan as Denzil "Danny" Mascarenhas

Amit Sadh as Senior Inspector Kabir Sawant

Sapna Pabbi as Ria Ganguly

Neena Kulkarni as Juliet Mascarenhas

Atharva Vishwakarma as Joshua "Josh" Mascarenhas

Hrishikesh Joshi as Inspector Prakash Kamble

Shriswara as Dr. Aruna Sharma

Shrikant Yadav as Malwankar

Urmila Kanitkar as Margaret Mascarenhas

Madhura Naik as Shaina

Kali Prasad Mukherjee as Shankar Patil
Breathe Series Trailer
The show offers one season. The Breathe trailer gives the essential peep into the dark and grappling tale of a father-son duo. With all essential elements of entertainment, It keeps one wanting for more and more. Thus, it is well-curated and presented. 
Breathe Web Series All Episode
The show has one season with eight episodes in total to watch.  
Season 1
The Promise

The Hunt Begins

Safety First

The Audition

Bad Fish

Blind Man's Bluff

It's in the Eyes

Body Parts
Breathe Series Dialogues
Some of the powerful and relatable dialogues from Breathe web series that touched the hearts of many.
 – "In life there are no guarantees. The only guarantee that a child has is the love of his parent."
– "Do you know more than three million people have died in India since 2005 just because they didn't receive an organ transplant in time."
– "There are no miracles in life, Aruna. Just the ones you create."
– "There's just one rule to save the one you love …that there are no damn rules."
– "To keep his family safe … is a man's responsibility."
Breathe Web Series Review
Certainly, the first season of the series is the perfect fit in the genre. It showed exactly what the trailer promised. One of the best shows ever made in India. Though we feel it was under-promoted, yet it delivers and outshines viewers' expectations. Moreover, it challenges the vital morals, ethics, and values in today's world. Also, the special mention to the stars of the show, Amit Sadh and Madhavan. They are ace performers and they have portrayed larger-than-life roles in the series. Consequently, the series has everything to captivate your attention and entertain you to the hilt. Thus, it is a must-watch!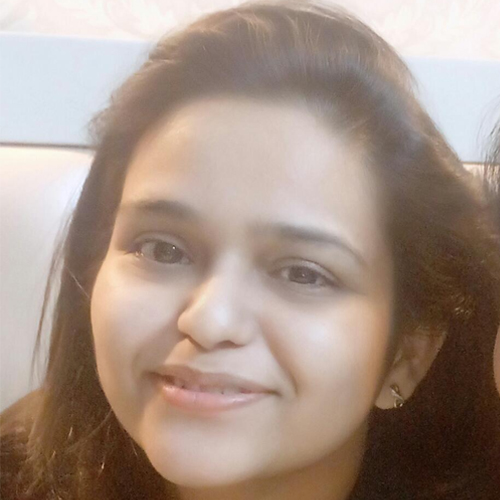 Sonia Khanna has been an irreverent content creator since 2011. Graduate in MBA (Finance), audits & accounts fail to fascinate her. Eventually, she associates and establishes her career in the entertainment industry. Currently, she is working as a freelance writer and full-time mom. She's inclined to review movies and web series & her favorite genre is crime-thriller. She endeavors to bring life to her content with flawless choices of words.
Leave a Comment