Aashram Season 3 – From Baba to Bhagwaan Nirala … Mystery Continues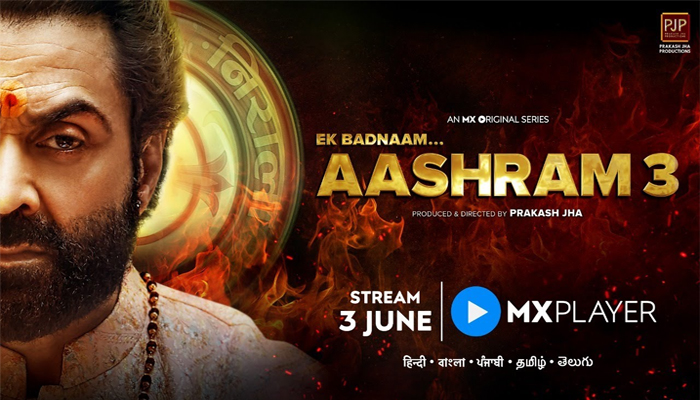 Aashram Season 3 Web Series
Ek Badnaam Aashram Season 3 is an Indian web series streaming on MX Player from 3rd June 2022. Furthermore, the adult crime drama is produced and directed by Prakash Jha. The core cost comprises Bobby Deol, Aaditi Pohankar, Chandan Roy Sanyal, Darshan Kumaar, Anupria Goenka, Adhyayan Suman, Tridha Choudhury, Esha Gupta, and many others. Moreover, the Aashram Season 3 web series is available in Hindi, Punjabi, Bengali, Tamil, Telugu, and English languages.



Aashram Season 3 Story
Season 3 begins where the second edition ended. The plot revolves around the pathological egotist baba who keeps on altering every rule to satiate his desires. Moreover, his hunger for power is now outgrown. Now, he starts thinking of himself to be the God, who's above all. The infamous Aashram further continues to indulge in unlawful acts – exploiting women, trading drugs, and controlling the politics of the city. However, on the contrary, Pammi is having sleepless nights to take revenge on Bhagwaan Nirala. Watch out for the series to know will Ujagar Singh be able to assist Pammi to get justice and expose the badnaam Aashram of Baba Nirala.
Aashram Season 3 Cast
Bobby Deol
Chandan Roy Sanyal
Darshan Kumaar
Anupria Goenka
Adhyayan Suman
Tridha Choudhury
Vikram Kochhar
Tushar Pandey
Sachin Shroff
Anuritta Jha
Rajeev Siddhartha
Parinitaa Seth
Tanmaay Ranjan
Preeti Sood
Esha Gupta
Jahangir Khan
Kanupriya Gupta
Navdeep Tomar
Aashram 3 Web Series Trailer



Aashram 3 All Episodes
Indra Prastha
Chakravyuh
Charan Kamal
Guru Dakshina
Kaam Vatika
Swarg Lok
Halahal
Kuchakra
Shankh Naad
Mahabhiyog
Aashram Season 3 Review
As expected, the third season of the award-winning show Aashram is nothing short of a spectacle. Complete entertainment – thrill, suspense, romance, and a lot of drama. Furthermore, Bobby Deol has made his character as Baba Nirala even more powerful and impressive with the third edition of the show. While Aaditi as Pammi has made a power-pack performance in seeking vengeance. Besides them, the supporting cast well contributed to making it a masterpiece. Moreover, special credits go to Prakash Jha who showcases his vision par excellence so magnificently. Overall, Aashram season 3 web series treats every viewer with a bigger and hard-hitting show.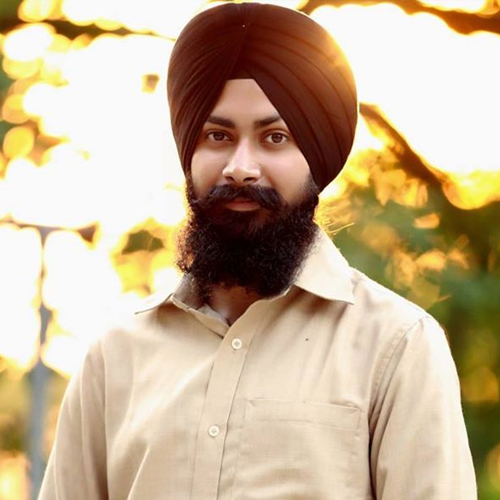 Harwarinder Singh writes everything about cinematic, dramatic, and poetic! Single and ready-to-mingle, he is a compassionate reader and blogger. The most fascinating feature is his never-ending love for regional cinema and (in particular) flop movies. Having done his Graduation in B.Sc. IT, he assures to give his life to do anything in IT.
Leave a Comment