Rakatanchal – Highly Predictable yet Intriguing & Captivating!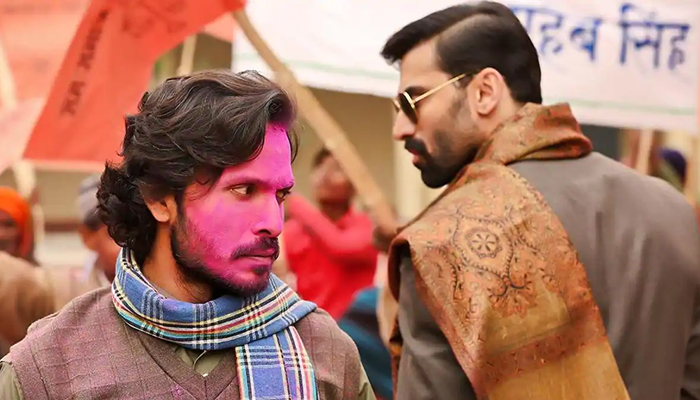 Raktanchal is an Indian action-crime-thriller web series. Directed by Ritam Srivastava, it has been streaming on MX Player since 28th May, 2020. Furthermore, it is produced by Jatin Sethi, Piyush Gupta, Shashannk Rai, Pradeep Gupta, and Mahima Gupta. The series is available in different languages such as, English, Tamil, and Telugu.
Raktanchal Story
The series displays the tale of 80s Purvanchal when and where Vijay Singh and Wasim Khan emerged as the new mafia. They intend to dominate the entire Purvanchal. Both encounter one another for contracts ranging from coal to liquor. Wasim is backed by the ruling political party, while Vijay is still looking for political support. In amidst of politics, domination, and money, both of them transform Purvanchal to Rakatanchal.  
Raktanchal Series Cast
The TV series includes the following actors and their respective character names.

Kranti Prakash Jha as Vijay Singh

Nikitin Dheer as Waseen Khan

Vikram Kochhar as Sanki

Chittaranjan Tripathy as Bechan

Soundarya sharma as Roli

Ronjini Chakraborty as Seema

Basu Soni as Chunnu

Krishna Bisht as Katta

Daya Shankar Pandey as Sahib Singh

Ravi Khanvilkar as Pujari Singh

Bhupesh Singh as Irshad

Shashi Chaturvedi as Bilal
Raktanchal Trailer
The Raktanchal trailer showcases the dark and surely unpredictable situations without a single dull moment. The high-octane action pumped with fierce gun fights and explosive blasts. The trailer is gripping and well-edited that successfully prompts any viewer to give it a must watch. The story of two powerful ganglords, one driven by greed and the other by retribution. It's a gritty crime-drama depicting the world of corruption, criminal activities, and political vengeance.

Raktanchal Web Series All Episodes / Season
The show has one season with nine episodes in total to watch. Also, the average running time per episode is 30-35 minutes.  
Season 1 (Episodes)
The Bad Blood

High Stakes

You Win, You Die!

Black Gold

The Blood Feud

Cat and Mouse

Try Till You Succeed

Land Is Your Mother

Public Enemy
Raktanchal Popular Dialogue
Some of the impelling Raktanchal dialogues.
 – More risk, more gain..Aur more gain yaani ke more pain.
– Humein lagta hai vijay ka ilaaj runniti se nahi, rajniti se sambhav hai.
– Ek Tha Baarood, Dusra Chingari, aur visfot hua purvanchal. 
– Dangal Ke Niyam Chaahe kitne Bhi Badal Jaayen, Lekin Aaj bhi dangal daav se khela jata hai.
– Vijay ne khuli chunauti di hai, aur aap achi trah se jaante hain ki shaant rehna meri fitrat mein nahi hai. 
– Purvanchal ek, baahubai do, Aise bana purvanchal raktanchal.  
Raktanchal Review
The Raktanchal is the likes of Gangs of Wasseypur (Anurag Kashyap) and Satya (Ram Gopal Varma). If you loved watching these movies, you will surely like this series. Moreover, it has evolved the Indian screen gangster culture with some compelling performances. The most exciting feature of the series is that writers introduce new characters in every new episode with enthralling plot twists. The show also includes a couple of songs that could have been averted. Also, high amount of profanities and cuss words lose the impact after some time.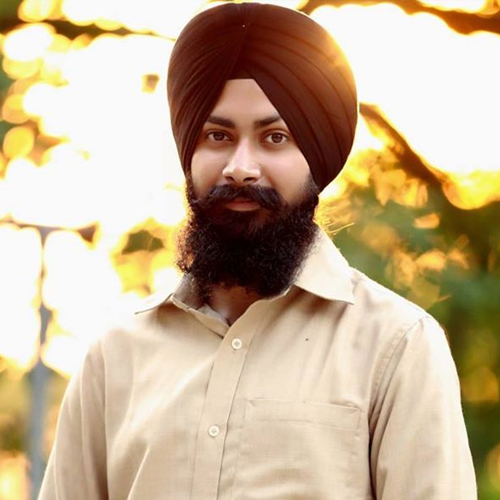 Harwarinder Singh writes everything about cinematic, dramatic, and poetic! Single and ready-to-mingle, he is a compassionate reader and blogger. The most fascinating feature is his never-ending love for regional cinema and (in particular) flop movies. Having done his Graduation in B.Sc. IT, he assures to give his life to do anything in IT.
Leave a Comment