Permanent Roommates: An Immaculate Blend of Drama, Sarcasm and Situational comedy!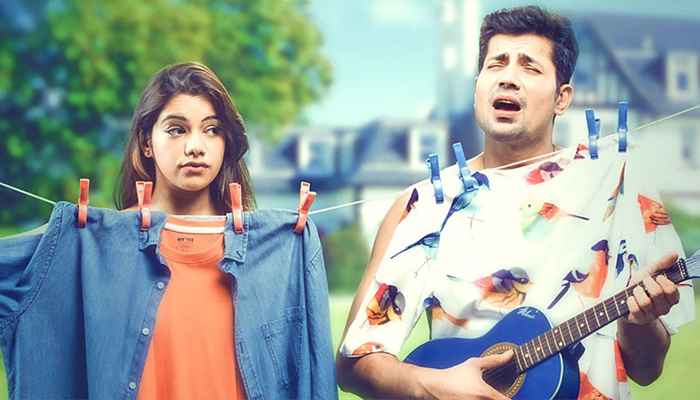 Permanent Roommates is an Indian web series developed by The Viral Fever (TVF) and Biswapati Sarkar. Created by Arunabh Kumar, it first premiered on YouTube on October 29, 2014 while the second broadcasted on TVF Play, an exclusive one video streaming channel on February 14, 2016. The genre of the series includes romance, drama, and comedy.
Permanent Roommates Web Series Story
It follows the story of commitment-way couple Tanya and Mikesh, who were in a long distance relationship for three years. Finally, the duo face the prospect of getting married ahead of which they strike a deal, opting to move in together first. The subsequent events follow, running them into an unforeseen challenge every day. 
Permanent Roommates Starcast
The TV series includes the following actors and their respective character names.
Sumeet Vyas as Mikesh Chaudhary

Nidhi Singh as Tanya Nagpal

Deepak Kumar Mishra as Purushottam

Shishir Sharma as Brijmohan Nagpal, father of Tanya.

Asrani as Subhash Chaudhary, paternal grandfather of Mikesh.

Sheeba Chaddha as Lata Chaudhary, mother of Mikesh.

Darshan Jariwala as Mohanlal Chaudhary, father of Mikesh.

Ayesha Raza as Ila, Tanya's maternal aunt.

Manu Rishi as twin Dr. Mudhit, brother of Mikesh's mother.

Anandeshwar Dwivedi as Laxman/LLeo

Unknown as Tiwari (Mikesh's Friend)   
Permanent Roommates Trailer
The show offers two seasons. The trailers for both the seasons gained fascinating and large viewership. It gives an essential peek into an alluring story of a couple working out their long-distance relationship, and later shaping it into a wedding bond. The struggle is real and truly believable. With the very first episode, one can readily connect with the plot and characters. The trailers for both the seasons are well-curated prompting viewers to binge watch the engaging drama.
Permanent Roommates All Episodes
The show has two seasons with 13 episodes in total to watch.  
Season 1
The Proposal

The Father-in-Law

The Bachelor Pad

The Bridegroom

The Agreement
Season 2
The Parents

The Man

The Event – Part 1

The Event – Part 2

The Dinner

The Memories

The Gift

The Attempt
Popular Dialogues
Some of the inspiring and hilarious dialogues from Permanent Roommates web series that touched the hearts of thousands of watchers.

"I am working too hard to become a brand manager, not a mom" – Tanya

"Mai usse tab shaadi karna chahta hun jab uska bhi Shaadi karne ka man ho" – Mikesh

"Hero banna hai toh apne talent se ban bro budget se kyu ban raha hai?" – Lleo

"I don't disrespect what you do but it's just not me, this is not my cup of tea" – Tanya

"Tiwari Sahi Kehata Hai, Yeh Anda Khane Wale Vegetarian Kisi Ke Sage Nai Hote!" – Mikesh
Permanent Roommates Web Series Review
Though season 1 of the show was a little dull or slow in pace, season 2 picked up really high. In short, it is nothing less of a big fat Bollywood film. Therefore, it has all the crucial elements to make it even more captivating and amusing. Also, it displays an inherent attraction of the youth as the theme of the series. Furthermore, the detailing of characters and the wide diversity of people make the series stand out from the crowd. Above all, it is peculiarly crafted to perfection and instantly relatable. In short, comedy, romance, emotions, and unlimited drama, this show offers it all. Without further ado, just watch and enjoy each episode of this light-hearted series, Permanent Roommates.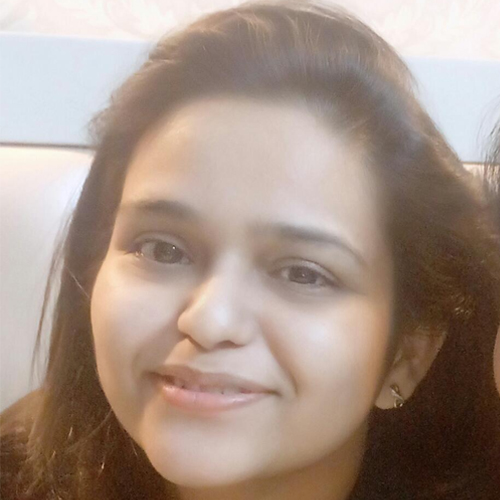 Sonia Khanna has been an irreverent content creator since 2011. Graduate in MBA (Finance), audits & accounts fail to fascinate her. Eventually, she associates and establishes her career in the entertainment industry. Currently, she is working as a freelance writer and full-time mom. She's inclined to review movies and web series & her favorite genre is crime-thriller. She endeavors to bring life to her content with flawless choices of words.
Leave a Comment