JL50: An Unconventional Mystery Presented with Powerful Performances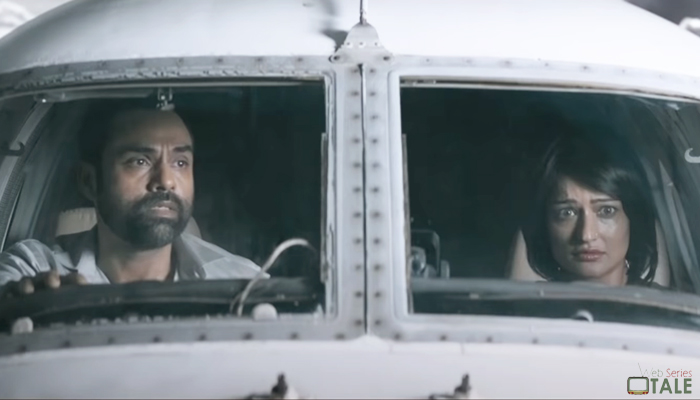 JL50 is a Hindi sci-fi mystery, thriller web series. Directed and written by Shailender Vyas, it has been produced by Ritika Anand. Furthermore, it is streaming strong on the OTT platform, Sony Liv from 4th September, 2020 . Starring Abhay Deol and Pankaj Kapoor in the lead role, it represents a never-seen-before story about a flight disappeared 35 years ago. It is available in both Hindi and English languages.
JL50 Web Series Story
The story revolves around a flight that crash lands in West Bengal but was reported vanished (or lost) 35 years ago. It eventually, leads to a series of investigation into how that aircraft went missing years ago and could appear all of a sudden. Abhay Deol is playing a role of a CBI officer as Shantanu. He gets into the deep of the mystery to un-surface the truth of the bewildering investigation. Moreover, being the case in charge, he steps to a suspicious character reprise by Pankaj Kapoor.
JL50 Web Series Cast
Abhay Deol
Pankaj Kapur
Piyush Mishra
Rajesh Sharma
Ritika Anand (Bihu Ghosh)
Rohit Basfore (Ward Boy)
JL50 Trailer
The trailer peeps into an enticing storyline dipped in amazing cinematography and strong characterizations. Moreover, it opens to a plane flying high but soon encountering some technical issues in the system owing to bad weather. The pilots of the pilot are seen seeking assistance as it is about to crash. Immediately after, the scene comes to present where Abhay Deol is hearing this recording from August, 1984. He serves as an investigation officer who worked with Pankaj Kapoor to unravel a gripping mystery of a sudden plane crash that happened years ago. Lastly, the trailer looks every bit of surprise and splendor along with its stellar cast of seasoned actors.
JL50 All Episodes
The Crash
The Conspiracy
The Unfolding
The Other Plan
JL50 Web Series Review
Jl50 reminds you of an American series Manifest where passengers and crew of a commercial aircraft reappear out of nowhere; after its (plane's) disappearance for more than five years. Besides, power-packed performances, it is indeed an edge-of-your-seat thriller. It will surely keep you captivated and hooked throughout. In addition, it has got all the amazing twists and turns that you expect from a mystery-thriller web show. Also, JL50 web series showcases a stellar cast, comprising Piyush Mishra, Abhay Deol, Pankaj Kapoor, Ritika Anand, and Rajesh Sharma. If you like watching thriller shows, JL50 is for you!
Gurjit Kaur is a young and vibrant writer. MBA in media management, she is extremely passionate about the media. Currently, she works as a freelancer and loves to weave words in a simple yet elegant form. She is one crazy aficionado of movies and web series.
Leave a Comment