Abhay Season 2: More Thrilling, Darker & Edgier!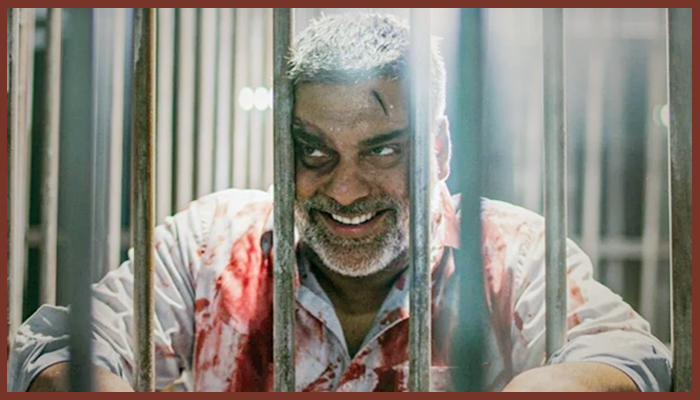 Abhay season 2 is an Indian crime-thriller web television show. Produced by B.P Singh, it is directed by Ken Ghosh. Furthermore, it is streaming on ZEE5 from August 14, 2020. Also, it marks the second installment in the franchise 'Abhay' that released on 7th February 2019. It is available in Hindi and English languages.
Abhay 2 Web Series Story
The storyline commences from where it is ended in the previous season. Abhay continues the hunt for evil murderers with his unique ingeniousness and innovative mind. However, an ambiguous criminal mastermind with no identity turns his life upside down and traps into a deep, dark maze that will test Abhay's ethics.

Abhay 2 Cast
The TV series includes the following actors and their respective character names.

Kunal Khemu as SP Abhay Pratap Singh

Asha Negi as Sonam

Ram Kapoor as The Villain

Nidhi Singh as Khushboo

Chunky Pandey as Harsh

Raghav Juyal as Samar

Asheema Vadaan as Mira

Bidita Bag as Saloni
Abhay 2 Trailer
The trailer of Abhay Season 2 peeps into the world of darker and gloomy crime. Moreover, the series featuring Kunal Khemu in the lead, boasts an ensemble cast of Ram Kapoor, Chunky Pandey, Raghav Juyal, and Asha Negi. In addition, it displays how an investigating officer Abhay Pratap Singh, blackjacked by a criminal, who has abducted children in the city. What steps Abhay will take to save the kids while averaging out the mastermind's strategies.
Abhay 2 All Episodes
The show has one season with ten episodes in total to watch. Also, the average running time per episode is 26-35 minutes.  
Season 2
Coming Soon
Abhay 2 Web Series Dialogues
Some of the special and strong Abhay Season 2 dialogues.
Abhay 2 Review
As the second season hits the screen, Abhay 2 is on the roll yet again. This time, the creators of the web series have taken it a notch higher pertaining to thrill, suspense, and drama. Furthermore, Kunal Khemu is on the roll with an edgy character of a cop. Next, the second edition is a lot more thrilling, darker, and bolder. Also, the antagonists of the series namely Chunky Pandey, Bidita Bag, and Ram Kapoor played their roles with utmost perfection. In other words, their character transformation into ruthless murderers is chilling and terrifying. With some minor technical, editing glitches, we found Abhay 2 highly captivating. It is a must-watch crime-thriller!
Gurjit Kaur is a young and vibrant writer. MBA in media management, she is extremely passionate about the media. Currently, she works as a freelancer and loves to weave words in a simple yet elegant form. She is one crazy aficionado of movies and web series.
Leave a Comment