Aashram: Mysterious & Spine-Tingling Tale of a Self-Proclaimed Godman!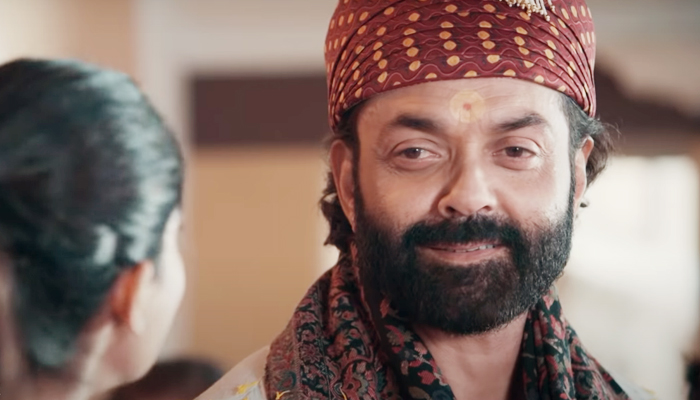 The Aashram is Indian crime-drama-thriller streaming on MX Player from 28th August 2020. Bollywood actor Bobby Deol marks his OTT debut with the web series. Furthermore, the award-winning director Prakash Jha gives an impressive direction to a compelling story. Lastly, the TV show is available in Hindi as well as the English language.
Aashram Web Series Story
MX Original Series, Aashram is a story based in Kashipur (a fictional city). There is a huge empire founded by a self-proclaimed Godman named – Baba Nirala. Furthermore, his deep influence over the lower class of society helps him draw power and impact. Also, the blind faith of his followers reckons him as their Messiah. However, the abrupt re-emerging of a skeleton in the nearby forest land combats the peace of the city in the significant times of the forthcoming elections. Eventually, all the investigation connections point to one place, the Aashram.
Aashram Web Series Cast
The TV series includes the following actors and their respective character names.
Bobby Deol as Baba Nirala
Anupriya Goenka as Dr. Natasha
Tridha Choudhury as Babita
Vikram Kochhar as Sadhu
Tushar Pandey as Satti
Sachin Shroff as Hukum Singh
Anuritta Jha as Kavita
Rajeev Siddhartha as Akki
Parinitaa Seth as Sadhvi Mata
Preeti Sood as Sanober
Jahangir Khan as Michael
Tanmaay Ranjana as Dilawar
Aaditi Pohankar
Chandan Roy Sanyal
Adhyayan Suman
Darshan Kumaar
Aashram Series Trailer
A suspiciously thrilling trailer of Aashram peeps into a wicked world where faith and crime go hand-in-hand. Furthermore, Bobby Deol, playing a fierce role as a Baba, is a character never-seen-before.  The trailer highlights how unlawful activities take place under the propaganda of belief or trust. It further showcases the way political power, legal executives, and criminal minds work altogether to kill innocent beings for their selfish motives.  In short, watch out the series to know how a godman switches between aastha and apraadh.
Aashram Web Series All Episodes
The show has one season with 9 episodes in total to watch. Also, the average running time per episode is 35 -53 minutes.  
Pran Pratishtha
Grih Pravesh
Duh Swapna
Sewa Daar
Amrit Sudha
Vish Haran
Gati Rodh
Shuddhi Karan
Maha Prasad
Aashram Series Dialogues
Mai Updesh Nahi Sandesh Deta Hun, Shanti Ka
Aaj Ke Time Mein Rajaon Ki Nahi Hmaari Chalti Hai Hmaari
Vo Rehasya Hi Kya Jo Itni Jaldi Pta Chal Jaye
Kab Tak Barbaad Hote Rhoge, Jeete Jee Swarg Mein Jeene Ka Mauka Mil Raha Hai
Aashram Web Series Review
Without a doubt, Bobby Deol, in the central character, has performed outstandingly. His grace and personality as a Godman is sheer brilliance. Thus, he has nailed his digital debut successfully. Next, the supporting cast has done justice to their respective roles. Also, the series serves as a mirror to the bad forces that take undue advantage of people's sentiments. Moreover, the story and well-written script make him just a perfect binge-watch show. Despite, some technical flaws, it culminates all-essential elements. With an optimum amount of crime, drama, suspense, mystery, and action, the web series is sure to enthrall every type of viewer.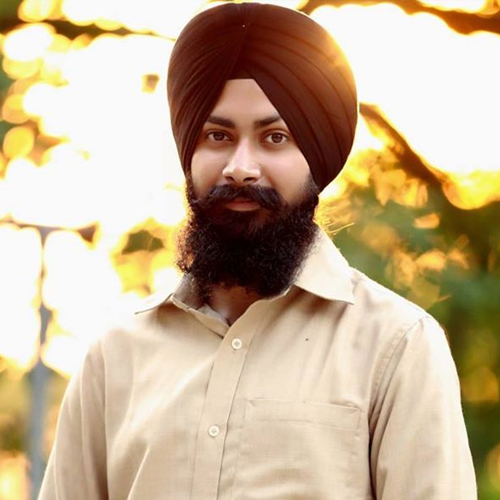 Harwarinder Singh writes everything about cinematic, dramatic, and poetic! Single and ready-to-mingle, he is a compassionate reader and blogger. The most fascinating feature is his never-ending love for regional cinema and (in particular) flop movies. Having done his Graduation in B.Sc. IT, he assures to give his life to do anything in IT.
Leave a Comment