Hello Mini 2: Beware, Here Comes the Faceless & Voiceless Stalker Again!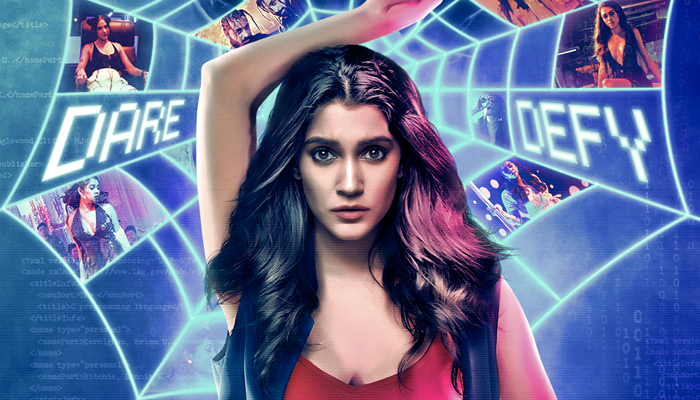 Hello Mini 2 Web Series
Hello Mini 2 is a Hindi crime-thriller-drama web series, streaming on MX Player from 26th February 2021. Arjun Srivasstava is the director. Furthermore, it is based on Novoneel Chakraborty's 'Stranger Trilogy'. Also, Applause Entertainment and Rose Audio Visuals serve as the production house. Lastly, the web series is available in both Hindi and English language.
Story
The story revolves around MINI (Anuja Joshi). The young girl whose life is going all happening & full of goodness. However, it takes an ugly turn when a stranger who is voiceless, nameless, and faceless returns to haunt and stalk her. Furthermore, the dark web of dangerous dare games pushes her into a place where she can't go back but to be a part of it.
Hello Mini 2 Cast
Mrinal Dutt
Gaurav Chopra
Darshana Banik
Anshul Pandey
Nikhita Chopra
Abhinav Sharma
Ambika Nayak
Trailer
Hello Mini 2 All Episodes
Get Ready to die, Mini
Bring him to me, Mini
Danny deserves better,Mini
Last chance, Mini
Dare not defy me, Mini
She's Gone, Mini
Face your fears, Mini
You're under arrest, Mini
Save her, Mini
Well done, Mini
Hello Mini 2 Review
Mini 2 is a complete package of different genres – the thrill, suspense, romance, violence, horror, and drama. Each episode is well-curated and executed which keeps you wanting for more. Moreover, direction plays a key role in the success of Hello Mini series. Next, the talented cast Anuja Joshi, Mrinal Dutt, Gaurav Chopra, Darshana Banik, and others performed really well. The storyline is something you've never-seen-before. All in all, it's a classic tale and a must-watch!!
Gurjit Kaur is a young and vibrant writer. MBA in media management, she is extremely passionate about the media. Currently, she works as a freelancer and loves to weave words in a simple yet elegant form. She is one crazy aficionado of movies and web series.
Leave a Comment